Recently I was able to conduct an interview with Grambling's two time All-SWAC receiver, Scotty Anderson. Anderson leaves Grambling holding 10 receiving records including most career reception, yards, and touchdown receptions. At 6'2", 187-pounds, Anderson has the size that you look for in an NFL receiver. He also runs the best routes of any receiver in this draft which is very impressive. Below is some info on Scotty, followed by our interview.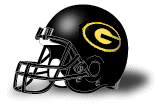 Name: Scotty Anderson

School: Grambling

Position: WR

Height: 6'2"

Weight: 187

40 Time: 4.55

Draft Status: Late second-early third round projection

My View: Simply put, Scotty is the BEST route runner in this draft. He takes pride in running good, crisp routes and he knows how to get open. He's also a very intelligent player who understands the game of football. Overall, I am VERY confident in Scotty's ability to become a starting NFL receiver for years to come. He has all of the physcial tools as well as the intangibles.


INTERVIEW:


Q: What kind of person will an NFL team be getting when they draft you?

S.A.: They'll get a complete receiver who's ready to step in and play immediately. I go all out on every play and I'm a leader on and off the field. I take pride in running good, crisp routes and I feel that will enable me to fight for a starting role early in my rookie year.

Q: What have you heard about your draft status?

S.A.: I've heard alot, but nobody really knows what will happen. I'm just going to wait and see.

Q: What are your plans for after your football career is over?

S.A.: I want to be a college coach. I'd love to go back to Grambling and be a receivers coach. Being an NFL coach is something I'd like to do as well.

Q: What are your three playing strengths?

S.A.: My strengths are my route running, my hands, and my deceptive speed.

Q: Do you have any weaknesses that you're looking to improve on?

S.A.: I don't think I have a glaring weakness, but I feel I can get better in all areas of my game. I'm always looking to become a better player.

Q: Are you physically ready for the NFL?

S.A.: I believe I am. I remember my brother burning guys when he played and I'm quicker and faster than he was. I can do what I want when I'm on the field. It's all about technique. So many guys run a sub 4.4/40, but they can't catch, or they can't run routes. If you don't have technique and an understanding of the position, your speed means very little.

Q: Are you mentally ready as well?

S.A.: Yes I am. I can handle myself on and off the field in a professional way. My brothers played football, so I know about all of the distractions and things. I'm very prepared for the next level.

Q: With the draft less than two weeks away, what are you doing to stay focused?

S.A.: I just don't think about the draft at all. Whatever happens, happens. I had a solid college career, I did well at the Senior Bowl and the combine, so I think I've positioned myself well. Now it's all up to the team who drafts me. I can't do much more.

Q: What was the combine like for you?

S.A.: It was a great experience. I think I proved that I run the best routes there. I had fun because I felt that in drills, I proved myself. I loved it. It was also great to meet and talk with the coaches and GM's. I learned alot.

Q: What are your goals for your rookie season and beyond?

S.A.: I just want to be able to contribute and help my team win. I feel that coming from Grambling, I still have something to prove. I think that when I'm at my best, I can score at will. I have 34 career TD's at Grambling, so I know how to score. I also want to win a Super Bowl.

Q: What was it like playing under Eddie Robinson?

S.A.: It was great. He's a legend. Not many people can say that they played for a legend. He's taught me alot about football and life in general. He's a great man.

Q: What teams have expressed the most interest in you?

S.A.: Alot of teams have shown interest, but the Saints, Browns, Dolphins, Packers, Lions, and Jets seem to be the most interested.

M.G.: Thanks for you time Scotty!!! Good luck in the NFL!!!

S.A.: Thanks Matt! I appreciate it.